The Life of Patrick Shifflett
Patrick Shifflett was a student at Clarksburg High School when he, along with two friends, died in a car accident in June 2016. Although his family, friends, and the community as a whole immediately felt a tremendous sense of loss, it became clear that Patrick's impact on those around him was greater than anyone realized. As a standout student athlete and captain of the varsity football team, his motto was "always stay humble". Over time, we have all learned that those were more than just words to Patrick. No person was too insignificant or unimportant for him to reach out to with help, friendship, and support when needed. Patrick was a leader in every sense of the word, not only athletically, but also in the classroom, in the community, and at home.
History
Like many boys and girls in Montgomery County, Patrick Shifflett started playing T-ball at 5 years old. He progressed to play travel baseball with Clarksburg Coyotes until he was 14 years old, going to Cooperstown Dreams Park in 2010. He transitioned from playing baseball to playing just football after arm surgery his freshman year of high school.
Patrick earned his place on the Clarksburg High School varsity football team his sophomore year. His personality and leadership skills lead to him being named the Team Captain his junior year (earning the most votes by his teammates in the school's history).
While football was something he worked at daily, his driving passion was to "just help people". Patrick was a strong, kind, protective, faithful, loyal, loving, polite, leader with a huge heart, whose motto was to "always stay humble".
Patrick's Aspiration
Patrick loved playing team sports, especially football. He loved being part of a group that felt like family, having their support and supporting them back. He was always reaching towards improvement, looking to push himself beyond his abilities. His dedication to sports came from his natural desire to commit himself fully to every single thing he did. When asked about his future, Patrick said, "my number one goal is to reach my full potential academically." He was constantly setting goals for himself, but at his core his only wish was to have an impact on people around him, both friends and strangers. He would not have let anything get in the way of his dreams.
Patrick's Character
Patrick was the best brother, cousin, friend and student many could have asked for, made clear by all those, like his teacher, who have been eager to step forward with testaments to this. Countless people considered him the most reliable and trustworthy person they knew, always there to offer support and keep their secrets. He brought joy and inspiration into the lives of those around him. While he was constantly smiling, laughing and lighting up any room he entered, he also knew when to be serious, encouraging his friends to never stop fighting for what they wanted. He taught his peers that they were capable of more than they ever believed. He was a leader on and off the football field, always grounded by his strong faith.
Remembering Patrick
Patrick was loved by so many and he fiercely loved them back. His father said it best when he wrote, "You were faithful to all you loved, family and friends. We will always carry you in our hearts." He will always be remembered for his big heart and strong faith.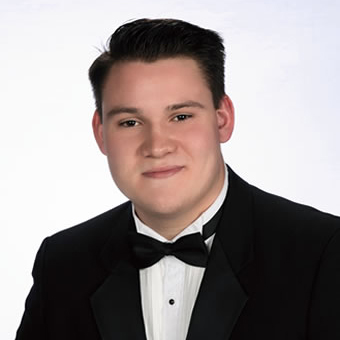 Our Mission & Vision
The Patrick Shifflett Foundation provides higher education financial scholarships to select individuals in the Clarksburg and Damascus communities who display the quality of character for which Patrick was known. Additionally, The Foundation funds various support service offerings for families in Montgomery County, Maryland and other communities in need.